DöPFNER International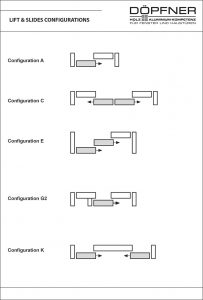 Döpfner is a traditional family owned company located in Gerolzhofen/Bavaria in the heart of Germany, which exists since 1906. For three generations they have been manufacturing wooden windows and doors.
Experience, flexibility and innovation in windows and door manufacturing enable them to be successful. Their clients appreciate the quality and stayed with them for decades. Continuing product improvements, flexible ways of production and knowledgeable personal has enabled Döpfner to become one of the leading window and door manufacturers in Europe.
With Döpfner`s skilled, highly motivated staff, a new installed manufacturing technology and a fully automated surface coating on the current state of technology,  Döpfner has an annual capacity of 50,000 units and windows, 1000 house doors in wood and wood-aluminum construction. A cross-process IT system controls all production processes from purchasing to delivery logistics.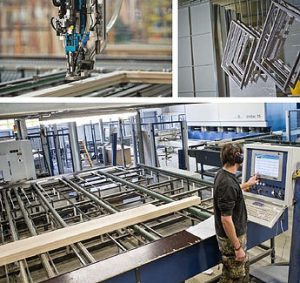 The year 2003. STERLING TILT & TURN WINDOW AND DOOR SYSTEMS INC. entered the Canadian window market introducing the wood-aluminum tilt and turn systems.
The year after, became commercial partner with Döpfner, European brand-named manufacturer. At the same time became the exclusive distributor and representative of Döpfner products in North America.
Our products are made of high quality local German wood and recycled aluminum.
We stand for a sustainability, quality and large variety of the systems. Discerning architects and builders require individual solutions that we are capable to offer.